MobileVOIP: Mobile Top Up
Send credit to your family and friends!
Do you have friends or family with a Pre Paid phone?
With MobileVOIP you can now top up Pre Paid phones:
Send AirTime worldwide in a second!
Mobile Top Up is currently available in MobileVOIP for Android.
1.
Choose a contact from your MobileVoip phonebook: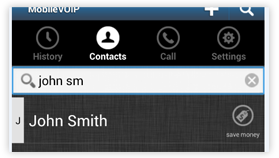 2.
Select a phone number and choose "Mobile Top Up"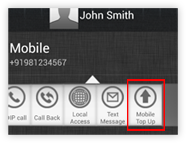 3.
Verify that both the phone number and prefix are correct: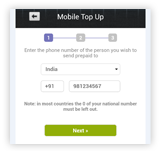 4.
Select the amount you would like to send. You will see the amount your friend will receive in their currency and the total amount. Please make sure you have sufficient Actionvoip credit.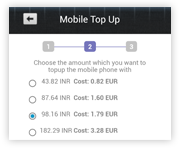 5.
Confirm the top up and you're done!

Download: